Beginner Classes Enrolling Now! Kid's Martial Arts in Whitestone Teaches Discipline & Self Confidence!

Get Started Today!
Kids Martial Arts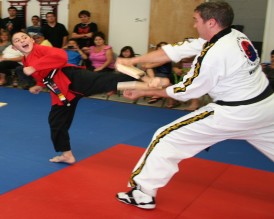 Fierce Dragon Martial Arts' Kids Martial Arts classes are perfect for any child. Along side strong martial arts and Tae Kwon Do training taught by our excellent Kids Martial Arts staff, every student will learn the importance of respect, self-discipline, perseverance, self-defense and confidence.
Learn More

»
Mixed Martial Arts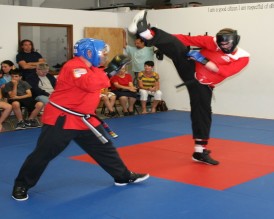 Fierce Dragon's Adult Martial Arts program helps all adults relieve their stress, while getting in shape in a unique and interesting way. Training is done in a friendly, rigorous and structured environment that caters to the adult's specific needs.
Learn More

»
After School Program
Fierce Dragon offers the only After School Program in Whitestone! Your child is picked up from school, attends their martial arts class, and leaves confident, healthy, and happy.
Learn More

»
Experience the Best Martial Arts School In Whitestone and Bayside!
See results in no time! We are conveniently located near Flushing, College Point, Bayside, or Whitestone, New York. If you want to get in shape and learn real Kids Martial Arts, Mixed Martial Arts and After School Program then Fierce Dragon Martial Arts Academy, Inc. is the perfect place for you!